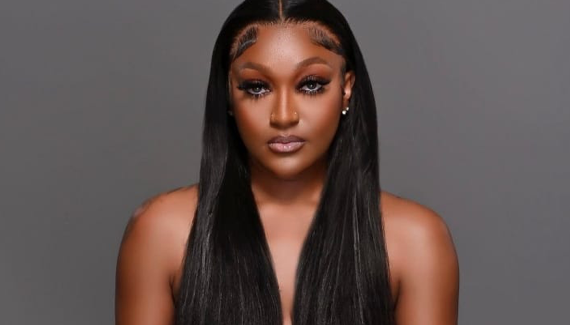 San José del Cabo, Baja California Sur.- A 25-year-old foreign beautiful woman was cruelly beaten to death inside a luxurious room in the exclusive CaboVillas subdivision of the Puerto Los Cabos tourist development.
Shanquella Robinson's crime, according to a video obtained exclusively by MetropoliMx, was filmed by a classmate of the victim from Winston-Salem State University in North Carolina.
The person responsible for filming the crime is a man and Ms. Robinson's best friend.  He had the audacity of sitting in an armchair as he recorded the attack. Smiling, he said he was surprised by the level of attack from the aggressor, and still recommended to his supposed "friend" to counterattack. In the video, He can be heard saying: "Quella, can you at least fight back? At least something?".
There were more people in the room, in the recording, effeminate voices can be heard in the background and at one point a hand with long nails can be seen. The crucial evidence in the video is when the aggressor begins to punch the victim and drags her from one end of the bed to the opposite side.
Subsequently, she grabs the victim's head with her right arm, and turns her around violently, breaking her neck.
When the young entrepreneur, Shanquella Robinson, fell to the floor sitting down, she begged for her life, but the aggressor, had no mercy, she continued punching her more than 10 times and finally kneed her in the face.
The victim's companions, it is well known, were apparently four more people, that did nothing as this young woman was being attacked. After Shanquella Robinson collapsed and lay lifeless, her body was moved from the bedroom to another room in the villa, therefore contaminating the crime scene. The accomplices then left the accommodations at Villa Linda 32 for a different hotel they found thru an app.  Basically, leaving the lifeless body alone in the villa.
The cause of death of the recently graduated beautiful young woman originally from Charlotte, North Carolina, was a severe neck injury, trauma, and spinal cord fracture.
The murder occurred on October 29, and at that time authorities considered it a closed case. After 18 days, our investigative reporting successfully brought attention to the heinous crime.
The death of this successful young foreigner, would have been hidden by the Government of Baja California Sur, had the news not reached MetropoliMx.
As of now, those responsible for the violent murder would be the female aggressor in the video, the man who recorded the video, an alleged accomplice, and two more accomplices, who were outside the scope of the video recording, but still watched the incident and did nothing.
Our commitment @MetropoliMx is to provide the news as it develops, these are the facts as of the day of the publishing of this article.
You can read more articles by Shaquella: https://metropolimx.com/shanquella-case/