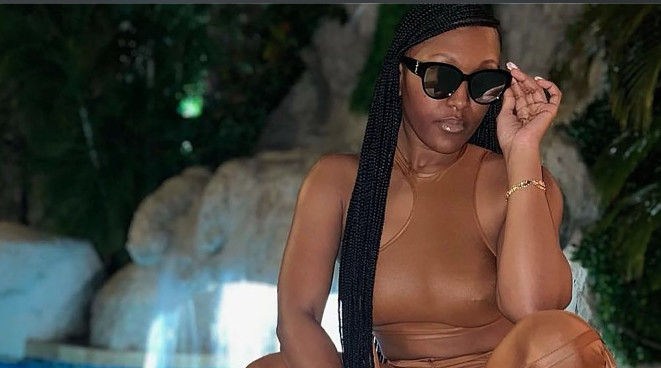 San José del Cabo, Baja California Sur.- The Editorial Board of Medios Digitales MetrópoliMx, S.A of C.V., this weekend made the decision to open a new section in English for the United States audience, after becoming the only medium Mexican communication agency for consultation throughout the American Union, interested in finding out all the details of the crime against the young Shaquella Robinson. 
This will be the «Shaquella Case» section, where the public will have direct access to all the information that will be generated about the brutal femicide of the 25-year-old girl, which occurred on October 29 at the Cabo Villas complex in this destination. tourist. 
MetropoliMx will make an editorial effort to present the information in English. 
As is known, MetropoliMx was the media outlet that rescued Shanquella Robinson's crime from the files, after the victim's friends in complicity with the Mexican police tried to make her parents believe that she had died from excessive consumption of alcohol. 
The public can quickly enter the section by clicking on the button at the top of our news platform under the name «Shanquella«. 
https://metropolimx.com/shanquella-case/
In this section, the audience will be able to consult all the information related to the case. From the day when Shanquella Robinson's crime was made known and through the investigation by the Attorney General's Office of the State of Baja California Sur. 
MetrópoliMx is currently working on the generation of new informative content, where it will present new clues in the case. 
The most recent information will be presented in this same space and shared exclusively on the YouTube channel of Gerardo Zuñiga, popularly known in the United States as «The Mexican Journalist«, as well as on the channel of https://www.youtube.com/@TheLeadAttorney, https://www.youtube.com/@ChronicleSpeaks, https://www.youtube.com/@BoujeeHustla and from https://www.youtube.com/@TisaTells  
In addition, MetropoliMx will have the most complete news coverage of the case, when Daejhanae Jackson is extradited to Mexico to be tried for the femicide of Shanquella Robinson.