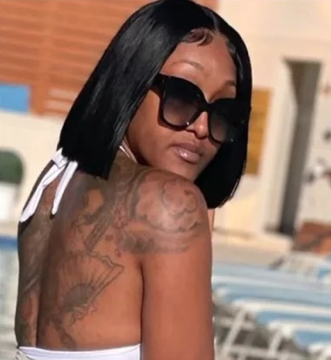 San José del Cabo, Baja California Sur.- The friends of the young woman, from Charlotte NC, Shanquella Robinson, who was beaten to death, when she traveled to Mexico to celebrate the birthday of her friend, Daejhanae Jackson, lied when they returned to their home state of North Carolina about the cause of her death. 
On October 28, Shanquella Robinson, her best friend, Khalil Cooke, and five other people named: Malik Dyer, Weter Donovan, Alysse Hyatt, Daejhanae Jackson, and Nazeer Wiggins, arrived in Los Cabos for a birthday party, sharing videos of their dinner, while drinking tequila. 
A day later, on October 29, 2022, the 25-year-old's mother, Salamondra Robinson, reported that she received a phone call from Khalil, informing her that Shanquella was resting, because she «was not feeling well.» He explained that she had thrown up a few times. 
The mother thought that maybe Shanquella had drunk too much. 
«After the call, where he told me that she was resting and that she wasn't feeling well and that she had thrown up, I told him to just call us and keep us posted on how she was doing,» her mother recounted. 
Khalil called back and told Shanquella's mother that an ambulance was at her villa. 
«He told me there was an ambulance there and they were trying to revive Shanquella,» she said. 
During first call, Khalil later told her that she was just resting. Now things sounded serious and she was confused as to why an ambulance was needed. "I was like, what is happening now?" the mom wondered. 
When Khalil came back on the line, he told Ms. Robinson that Shanquella had alcohol poisoning. The mother, was relieved that medical help had arrived to treat her daughter, because she trusted Khalil and she believed what he told her. 
Here you can read the news of Shanquella's death: https://metropolimx.com/a-young-successful-foreign-woman-is-beaten-to-death-in-puerto-los-cabos/
Unfortunately, and according to her best friend, the doctors couldn't save Shanquella. At that time is when, Khalil and the other five hurried out of Mexico to avoid legal trouble, returning to the United States a day early. 
Salamondra Robinson said that after Khalil returned to the United States, he took Shanquella's luggage to her house and reiterated that the young woman had died of alcohol poisoning. 
"He brought her luggage to my house when he came back and kept saying that she died of alcohol poisoning," she said. «At the time, I just said I was going to wait for the autopsy to come back.« 
Khalil kept coming with the family, trying to make it appear that he was innocent and that he didn't know what had happened to Shanquella. 
"He kept coming home every day, and brought his mom with him," said Mrs. Robinson. 
The entire time, Shanquella's sister, Quilla Long, suspected that Khalil was hiding something. 
«Now that things happened, I can go back and say 'that's why he was pacing', I mean you would have thought he was coming off of something like he was high. He was nervous, sweating and clutching his beard,» Shanquella's sister said. 
When Khalil returned to Shanquella's mother's house, he brought with him Weter Donovan and Daejhanae Jackson, two of the three girls who were with them in Mexico.
Donovan and Jackson told Mrs. Robinson and her family the same story that Khalil told. 
However, the victim's sister said that her family had received anonymous phone calls that «they were there fighting (in Mexico) and they attacked Shanquella" When the women went to Shanquella's house, the sister asked them if that was true and they all told her it wasn't. 
Again, "By the time Khalil took the female "friends" to my mom's house, we had started getting calls that they were fighting and that my sister was attacked," Long said. 
Everything was exposed, when the autopsy finally came. 
The autopsy revealed that her death had nothing to do with alcohol; instead, it showed that she had a broken neck and a broken spine, thus finally confirming that she had been beaten.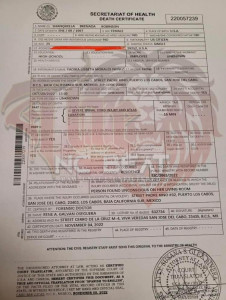 Our commitment @Metropolismx is to provide the news as it develops, these are the facts as of the day of the publishing of this article. 
Metropolimx, prohibits any reproduction of this article partial or total. Any illegal reproduction of this content will result in immediate legal action.  
Send request for reproduction to email: admin@metropolimx.com