Todos Santos, Baja California Sur.– The Baja California Sur State Attorney General's Office announced the discovery of American, Wilmer Drean Trivett, reported missing since February 11, in this Magical Town.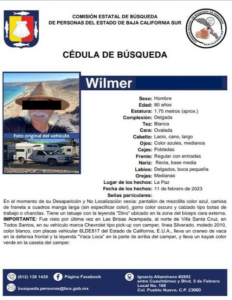 The lifeless body of the foreigner was found by a dog from the Canine Unit, specialized in searching and locating people, buried in a clandestine grave in that community.
The alleged perpetrators of the assassination of the American are: Juan Héctor «N» and Joseline Guadalupe «N», after having illegally deprived him of his freedom on a beach known as Las Brisas north of Villa de Santa Cruz in Todos Santos.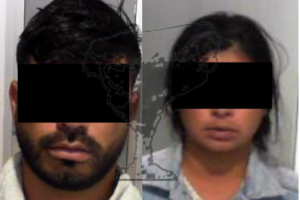 The motive for the assassination, according to Prosecutor Daniel de la Rosa Anaya, was because the American had refused to pay more money for damage repair to Juan Héctor «N», after having run him over.
Originally, the American had paid all the medical expenses, after the road accident, and delivered around $50,000 pesos, as compensation.
However, Juan Héctor «N» did not agree because –according to him– «it was very little«, since he had stopped earning money in his recovery process and considered that «it was not fair«.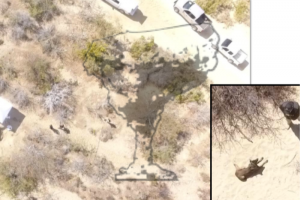 In such a way that the injured person tried to take advantage of the incident, and began to request more money abroad.
However, the American refused because he considered that he had already complied with the reparation of the damage.
Related Article: https://metropolimx.com/american-disappears-and-his-van-is-found-burned-in-todos-santos/
In such a way that Juan Héctor «N», and assisted by Joseline Guadalupe «N», deprived the foreigner of his freedom, when he was on the beach, taking his camper and burning it in a gap that leads to Rancho La Burrera.
Finally, the American was murdered and buried in a clandestine grave until the case was discovered by the State Attorney General's Office (PGJE).
The two detainees were accused of qualifying homicide, for which they could serve a sentence of 25 to 50 years in prison for the foreign crime.